Happy Valentine's Day Monday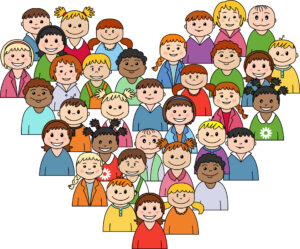 Start by modeling kindness chain ideas.
Wear Valentine colors – Red, Pink, Purple
https://youtu.be/kAo4-2UzgPo-  Story Be Kind
Helpful Tuesday
Help someone in the hall-Write ideas on the chain strips. 
Make cards for Prairie Hills residents
https://youtu.be/bH5ozEo1Ao4- Kid President Video
Self Care Wednesday
Wear Pajamas-Write about kindness to ourselves
Germ Straw Blowing
Flower Craft
Compliment Thursday
Wear Kindness Colors-Write more sentences about kindness
Share compliments with students
https://youtu.be/6P-Y_M9q7RM- Kindness is my Super Hero book
School Spirit Friday
Wear Bomber gear
Donut activity
https://youtu.be/PC8k5UCM6qw- Kind Words Challenge video 
All week we will be creating a kindness chain.  Let's see how far our kindness will go!
https://youtu.be/BXAo_5voOP0- Kindness is a Muscle
https://youtu.be/mdA2sByFX1I-Color your world with Kindness video